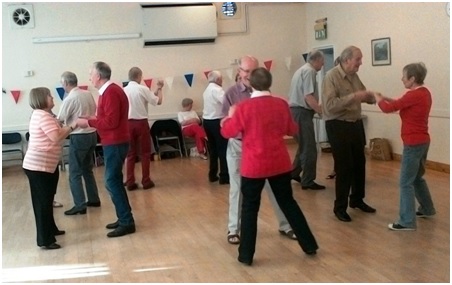 The website demonstrating most of the sequence dances:
http://www.sequencedanceuk.co.uk

Also, Egils Smagris Youtube videos give instructions for the waltz, quickstep, foxtrot, cha cha cha, tango and jive.
There is a list of dances that are often in the programme with their quick links that can be emailed to you.
As at August 2021 the Ballroom group is returning only for dancers with partners.
At the moment eight couples/pairs attend each week on a rotation basis.
Covid sanitising tasks for the hall are carried out by members of the group.